So today I was watching John Oliver's video on Tensions in Korea and there was a part about SK blasting stuff from their speakers to NK including anti-NK propaganda and also K-pop. Then this happened...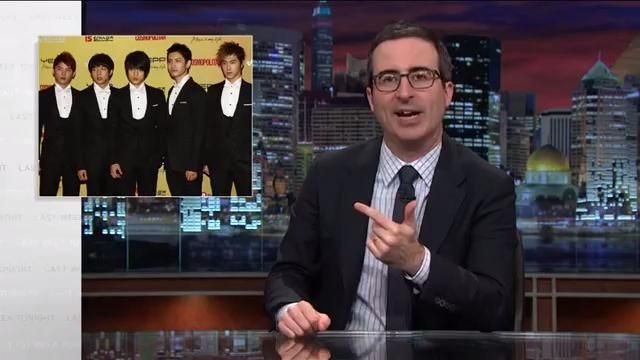 "Now they haven't said exactly what music they've been playing but I hope it's some of the better k-pop stuff. I'm talking 'Seoulight' by Neon Bunny, basically, anything by Uhm Jong Hwa, Jo Sung Mo's early stuff or maybe TVXQ, of course before Hero Jaejoong left because I think we all know that after that the whole band sound went to shit."
Thank you, John. That was unexpected and a tad Jaejoong-biased but thank you.
Also yesterday I watched
Ode To My Father
. A really powerful film. A bit too sentimental maybe like all Korean films and too drama packed but the setting mostly justifies it. I cried at least 3-4 times but it really leaves an impression. Amazing directing and camera work, I really love when present is mixed up with the past and scenes fade out one into another. One surprise though was seeing Yunho there. While I respect him as an artist, I don't think he's a good actor and, most importantly, his role was completely a Yama Pi role (yes, that's a term now) and honestly felt really redundant but at least it made me smile among the tears.