When I decided to play Skyrim I got myself the smallest pack I could find with an outdated patch. I knew of extensive modding of course but I though at first I need to learn the game as it is. However, I had a feeling at some point I might delve into the dangerous world of moding and so it happened. Now I'm level 21 and learned the ropes, I decided it was time to go check out what the world has to offer. Of course I instantly came across some great gameplay mods but it turned out most mods are for new patches and I decided not to go there. Instead, I went into texture and armour sections. Textures are mostly harmless so I got a few prettifying packs for girls and boys. At first, it seemed weird how glamorous the girls looked, their skin all smooth but I decided to keep it, after all all the women of Skyrim look like they're 35 at the very least. The guys look good tho, no issue. Then, I really wanted to get some clothing because the game is really lacking in there but for that I first had to get a body mesh which I did. In the end, I got not a single new dress and just one armour. Though there's a lot of sexy clothing available, most of it is awfully skanky so for me there wasn't much choice, really.
At any rate, for now here's what Alana and Lydia look like: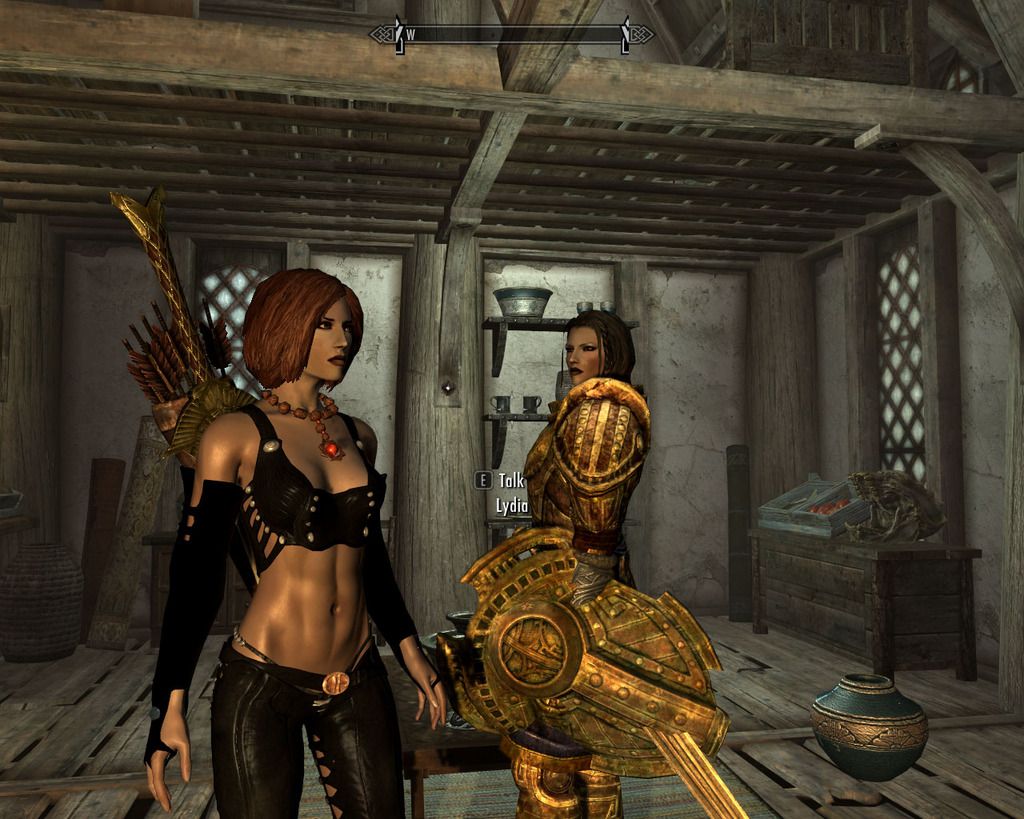 That is Seraphine armour which, what do you know, happens to be better defense that elven armour I had before.
So far I did have one crash at one point but hopefully it won't be persistent.
@темы: Games